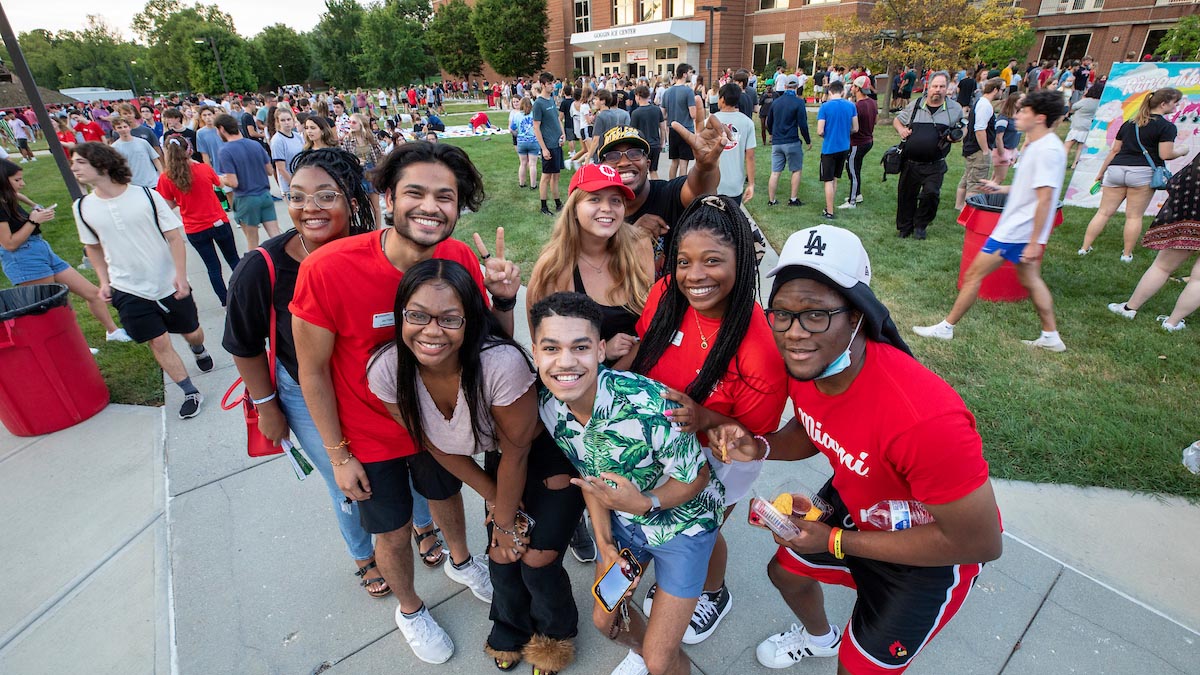 Application Requirements for Freshmen
Start your application
To apply as a freshman, you will need:
The common application
High school transcripts (may be unofficial at time of application).
$50 non-refundable application fee or qualified fee waiver.
At least one recommendation from a school counselor or teacher.
Optional ACT or SAT test results.

See our FAQ on optional tests.
Portfolio, audition or concept paper for certain majors of the

College of Creative Arts.
Confirmation of interest for Miami

specialization programs on your admission application.
After applying
Once you have submitted your application, be sure to do the following:
Look for an email from Miami with a link to access your personalized candidate status page.

Candidate emails start going out in late August, after which new candidates should receive this message within 24 hours.

Use your status page to monitor your application checklist and other important messages to confirm that Miami has received all necessary documents to complete your application.
On the scheduled admissions decision release date, check your status page for a digital copy of your admissions decision letter.
To research

costs, scholarships and financial aid.