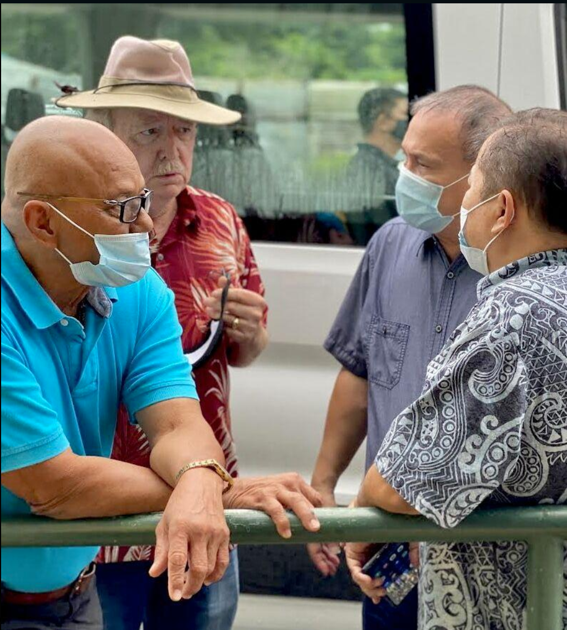 Federal Government Approves $ 160 Million Public School System Plan for ARP Funds | CNMI
SAIPAN – Board of Education Chairman Andrew L. Orsini thanked and congratulated the public school system team on Thursday for developing an implementation plan for the $ 160 million American Rescue fund. Plan Act that PSS will receive.
The plan has been reviewed and approved by the US Department of Education.
Education Commissioner Dr Alfred Ada said ARPA funds will allow the PSS to safely reopen and keep schools running safely while meeting the needs of students, including those affected by disproportionately by the Covid-19 pandemic.
He said this included providing devices (laptops and iPads) and MiFi's to students who don't have devices at home and / or don't have connectivity at home.
These children represent 50% of our public school students, Ada said.
He added that PSS is also implementing "high dose tutoring" to help students struggling with learning loss and get them back to grade level and on track to succeed; and address socio-emotional health and learning by offering workshops and direct counseling to students and school staff.
These include returning to school sports so that students can benefit from the exercise and be with friends outside, Ada said.
PSS Federal Programs Officer Tim Thornburgh said the school system's ARPA implementation plan spans four fiscal years and focuses on the following: getting back to and / or maximizing in-person teaching; address the academic impact of lost teaching time; and respond to urgent needs.
BOE President Andrew L. Orsini said the support PSS receives from the US Department of Education is absolutely critical to the safe reopening and efficient operation of CNMI schools.
"We are all grateful for the approval of our ARPA plan," said Commissioner Ada. "This federal funding will allow us to safely reopen our schools and provide essential support services to deal with the social and emotional toll this past year has taken on our students, their parents, our educators and our community."
The plan includes the following:
• Vaccination for education
• High dose tutoring
• Peer tutoring
• Certified nurses
• PPE / Covid-19 supplies for school campuses
• School health monitors
• Career and technical education certification courses
• Teaching technology and the expansion of distance education
• Digital educational resources and subscriptions
• Socio-emotional learning with well-being training
• Kindergarten to Grade 12 science educational resources and professional development
• Technological devices (laptops, iPads and MiFi) for use by students
• Literacy coaches and English teachers
• Additional school buses
• Replacement air conditioning units for schools
• Fire alarms and intercom systems for schools
• Classroom furniture for schools
• Other school upgrades