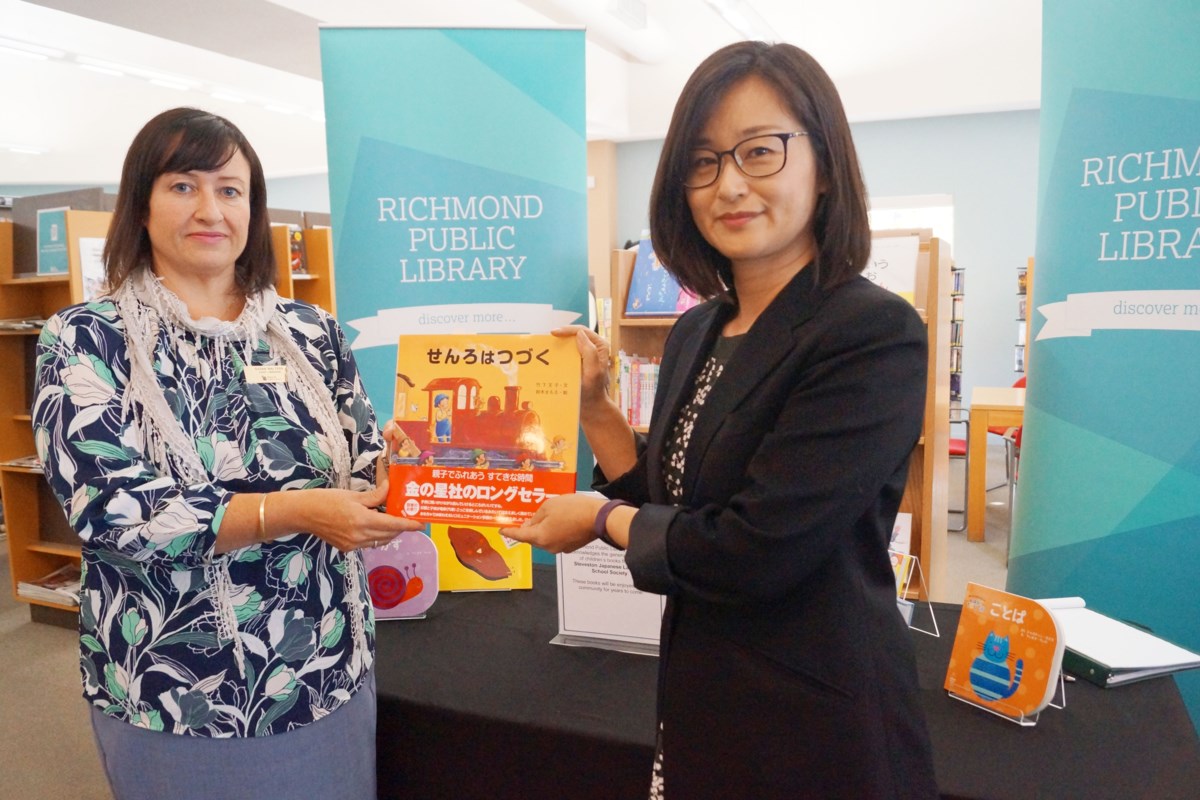 Library marks 100 new Japanese books from Steveston language school
Richmond residents hoping to learn Japanese received a major boost to their community's resources last week after the Steveston Japanese Language School donated 100 new books to the Richmond Public Library.
Japanese books, valued at over $ 1,000, will be held at the Steveston branch.
"To ensure that students and other children in the community have access to books that can stimulate their interest and ability to read the Japanese language, the school offered to donate to the library," the librarian said. Chief Susan Walters.
The school principal, Tomoko Suzuki, ordered the books directly from Japan.
"There is a lot of Japanese history in Steveston. These books will help people appreciate, appreciate and understand Japanese culture, "Suzuki said.
Walters noted that the library has around 500 Japanese books in circulation.
Of Richmond's 198,309 residents, 2,150 claim Japanese as their mother tongue in the city, while 1,095 speak the language most at home, according to the 2016 census. Richmond comprises about 10 percent of the speaking population. Japanese in British Columbia (21,350). Women represent these speakers, compared to men, by a ratio of two to one.
The school operates out of the Japanese Canadian Cultural Center in Steveston. Although established in its current form in 1960, the Japanese community has a long history of education since the inception of the village. By the turn of the 20th century, the Japanese community was separated, and Japanese fishing families built their own school and hospital (although it was open to everyone). The Steveston Historical Society notes: "The Japanese language school educated young children, with an increasing emphasis on English. Eventually, the full BC curriculum was adopted and Japanese lessons were taught after school.