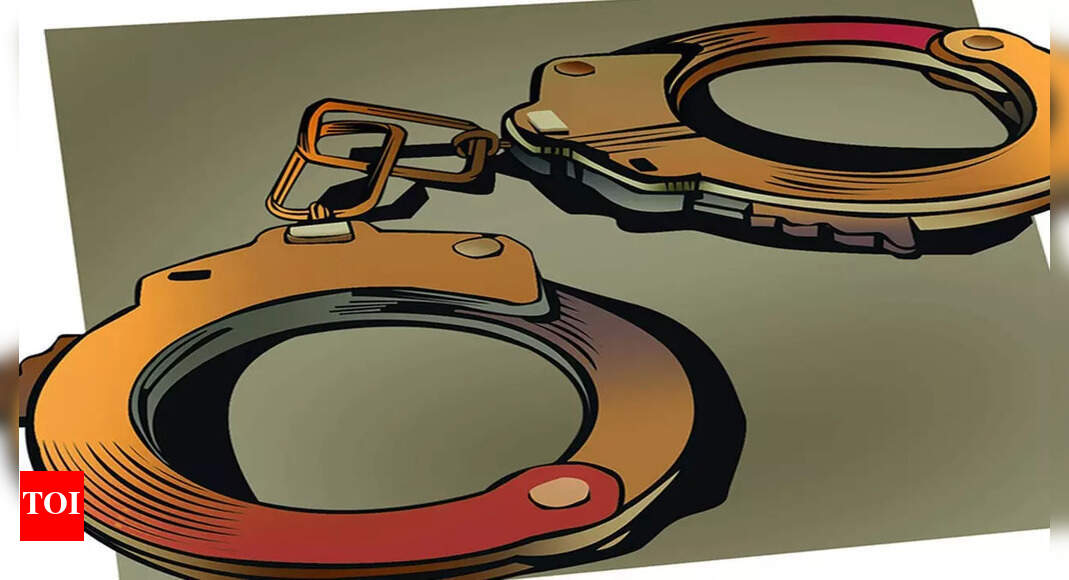 Man arrested for sodomizing boys after securing admission to school | Varanasi News
VARANASI: Police in Lanka on Tuesday arrested a 38-year-old man (38) for questioning after convicting him of allegedly sodomizing five boys aged 11 to 14. He sexually assaulted the boys after assuring their parents to admit them to a school in Kamaksha region two months ago.
Police Commissioner A Satish Ganesh said: "The accused, Murari Lal, has been taken into custody for sodomizing underage boys and an investigation is underway. Murari was convicted under Article 377 of the IPC and Articles 3 and 4 of the Pocso Law on the complaint of a parent of underage boys.
In his complaint, the complainant stated that Murari from Gangapur contacted him two months ago. He assured her "to enlighten the future" of his five cousin brothers aged 11 to 14 by ensuring their admission to class VI and IX in a renowned
school
in the Kamaksha region.
He further alleged that Murari later took the boys one by one with him and sodomized them in the bushes near the BHU helipad. The boys told him about Murari's misdeeds on October 21, after which he filed a complaint with the police. When the police began to question the case, Murari informed them that he had started teaching in coaching centers and private schools for a living. Murari confessed that he was gay due to which his wife had left him with two children.