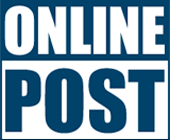 Municipalities seek to remove Grade 10 from the public school system
Traditionally, children entering the Danish public school system have a decision to make at the end of the ninth grade.
Some skip tenth grade altogether and begin their upper secondary education in a gymnasium.
Others choose to spend a year at efterskole, a popular boarding school experience for a year away from home.
Finally, there is also the Year 10 option, which is for those who do not feel ready for upper secondary education or who want an extra year of preparation under their belt before taking the leap.
However, the local government association Kommunirnes Landsforening (KL) has now expressed a desire to completely remove Grade 10 from the public school system.
Instead of being the end of public school, the 10th year would rather mark the beginning of vocational education (ungdomsuddannelse).
READ ALSO: The gender disparity gap in education is widening
Rethink transitions
According to Thomas Gyldal Petersen, head of KL's children and education committee, 45,000 young people under the age of 25 fail to continue their education or find a job by the end of grade 10.
"It's about our education system – from public schools to youth education – becoming better at meeting the needs of all young people," said Petersen.
"So we need to adjust within the framework of education and examinations to create a 10th grade that helps students move towards a professional education instead of an exit from public school."
KL's proposal is one of 20 recommendations she has made to rethink the transition from public school to vocational education and employment.