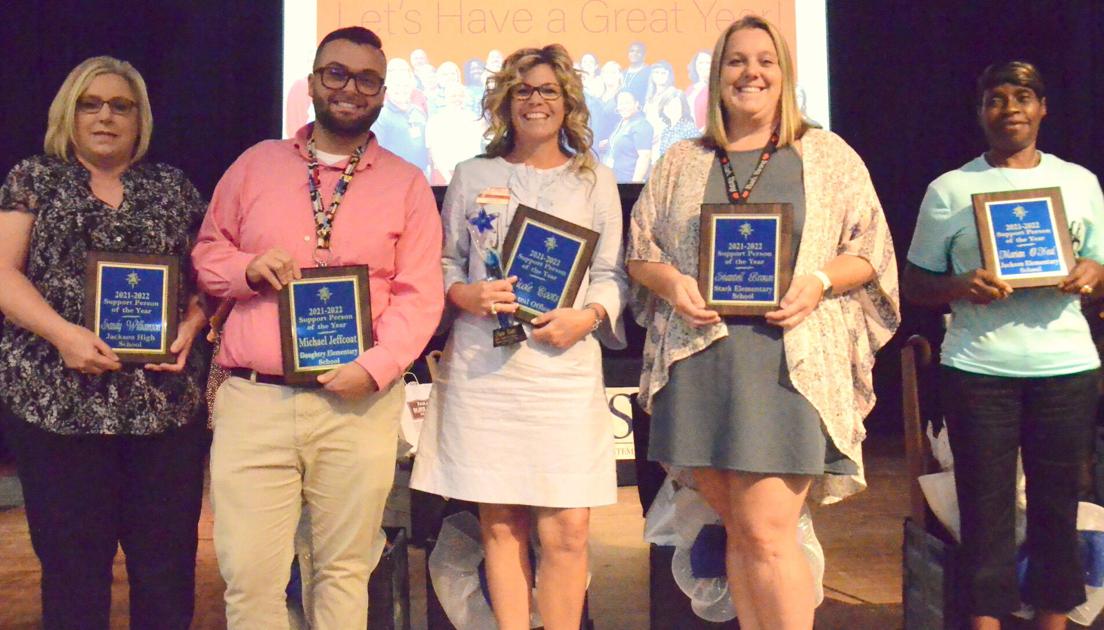 Nicole Coots named Butts County School System Support Person of the Year; Teacher of the Year nominees named | New
At the Butts County School System's annual school opening celebration for school staff, Nichole Coots, who works at the central office, was named Support Person of the Year for the 2020 school year -2021.
The nominees for the Support Person of the Year award were Coots, Michael Jeffcoat of Daughtry Elementary School, Marian O'Neal of Jackson Elementary School, Shantell Brown of Stark Elementary School, Sandy Jones of the 'Henderson Middle School and Sandy Williamson of Jackson High School.
Also during the celebration, the nominees for the teacher of the year 2021-2022 for each school were named. The Butts County School System Teacher of the Year will be named in October following a community selection process involving teachers, the school system and community members.
The nominees for Teacher of the Year for each school are Mandy Colwell of Daughtry Elementary, Kristi Stephens of Jackson Elementary, Kizzy Guyton of Stark Elementary, Alisha Hall of Henderson Middle School and Melissa Redding-Jackson of Jackson High School.