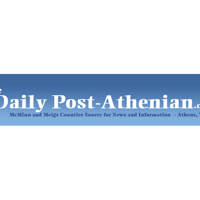 Parkison talks about the future of 'Maus' in the county school system | News
McMinn County Schools Superintendent Lee Parkison said there is no blanket ban in place on the "Maus" graphic novel.
International attention was drawn to McMinn County last week in response to the county school board's Jan. 10 vote to remove the Holocaust graphic novel from the reading series.
On Tuesday, Parkison confirmed that although he is no longer part of the active program, "Maus" remains in the school system.
"We didn't ban it," Parkison said. "If there are copies in the library, they stay in the library. If a teacher has a personal copy in the class, it can stay.
He said if the teacher were to lend it to a student, parental approval would be needed to do so.
"We never stopped teaching about the Holocaust," he said.
In this regard, he noted that "Maus" has been replaced in the unit with an accompanying manual of about 300 pages where excerpts from about 10-12 Holocaust-related books will be studied.
Parkison noted that there are "many, many quality books" about the Holocaust and several of them are part of the curriculum.
He also pointed out that making these types of changes isn't entirely unusual.
"It's not uncommon to replace a book in a series of readings," he said.
Parkison also noted that his staff members — along with elementary supervisor Steven Brady — have been working hard over the past three weeks to formulate a new plan to replace "Maus."
"Our ELA teachers, instructional coaches and supervisors have done a good job completing and continuing to teach about the Holocaust," he said. "They did a great job coming up with a plan to complete this unit."
The graphic novel was removed from the reading series due to concerns over vulgar language and a case of nudity. In particular, the members of the council objected to taking the name of the Lord in vain.
Board member Jonathan Pierce's motion at the meeting called for Jan. 10 was to "remove this book from the reading series and challenge our teaching staff to come up with an alternative method of teaching about the Holocaust." ".
The board voted unanimously in favor of the motion.