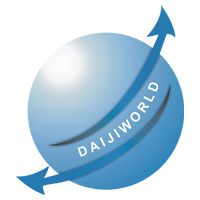 PIL in HC seeks direction from Delhi Government to ensure admission of children from weaker sections
New Delhi, February 3 (IANS): A Public Interest Litigation (PIL) has been filed in the Delhi High Court seeking instructions from the Delhi government to secure admission to school for over 44,000 children from weaker sections and groups disadvantaged.
The applicant organization "Justice for All", through lawyers Khagesh B. Jha and Shikha Sharma Bagga, also asked the respondent director of education to take action against the schools which did not admit these pupils. in the seats assigned to them.
The PIL was listed on Thursday before the Division Bench chaired by Chief Justice DN Patel. As there is another divisional bench dealing with similar issues, the PIL has been transferred to it for Friday's hearing.
The plea argued that of the children who applied for admission in April 2021 for the 2021-22 term, nearly 50,000 are eligible for admission based on actual school enrolment.
It has been alleged that the Director of Education has delayed the process on his own and is now denying admission due to delayed admission which is the duty of the proper government.
He also alleged a gross violation of the fundamental rights of more than 50,000 children awaiting admission since April 2021 and victims of the government's inaction to fulfill their duty imposed on them under the provisions of articles 19 (1)(a), 21 and 21A of the Constitution.
In addition, the plaintiff asked the court to order the defendant city government to secure the admission of more than 44,000 eligible children under the provisions of Section 12(1)(c) of the Act of 2009 on the right to education (RTE).