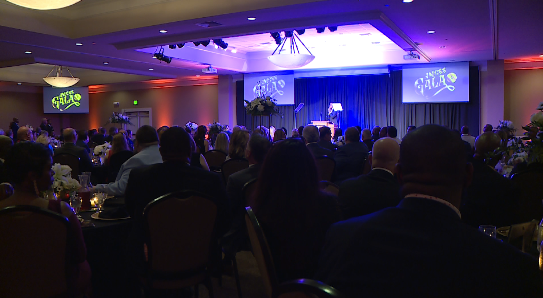 School System Celebrates Achievements at JMCSS Gala
JACKSON, Tenn. — A local school system highlights its achievements.
"What tonight has been is a night to celebrate all the things that have been accomplished in the past and look to the future," said Melissa Spurgeon, chief of staff for the Jackson-Madison County School System.
the Jackson-Madison County School System held their annual gala to look back on their success as Superintendent of Schools Dr. Marlon King delivered his State of the Schools Address.
"Our graduation rate is close to 90% and we have seen growth in the area of ​​English language arts and we have launched many innovative programs which have come out of Dr King being with us just under two years said Spurgeon.
And also look at the challenges Superintendent of Schools King overcame.
"When he arrived here, we were in the midst of a pandemic but also a public perception of the school system. He really unified our community around our school system," Spurgeon said.
Spurgeon says the school system, along with Dr. King, is looking to work on improvement.
"Our math scores are something we focus on, in order to raise them," Spurgeon explained.
She also says that the school system also wants to hear from the community.
"One thing Dr. King said was talk about our school system and brag about it, but also if you see something wrong call us so we can fix it," Spurgeon said.
Spurgeon says the school system plans to hold another gala next year.
For more news in the Jackson area, click here.